The Hotel
Hôtel de Ville d'Ollon
Whether your stay is short or long, we can offer you 6 double rooms and 1 triple room. All our rooms have twin beds 90/200, a bathroom with shower, TV and WIFI.
2 Double rooms with garden and bell tower view 
2 double rooms with mountain view
1 triple room in a quiet area
1 large double room in a quiet area 
1 double room with calm
TV, Wifi, shower, in each room 
Lounge area on the first floor

In addition to the rooms, we can put at your disposal 2 seminar rooms which have a capacity of 20 to 30 people. 
Image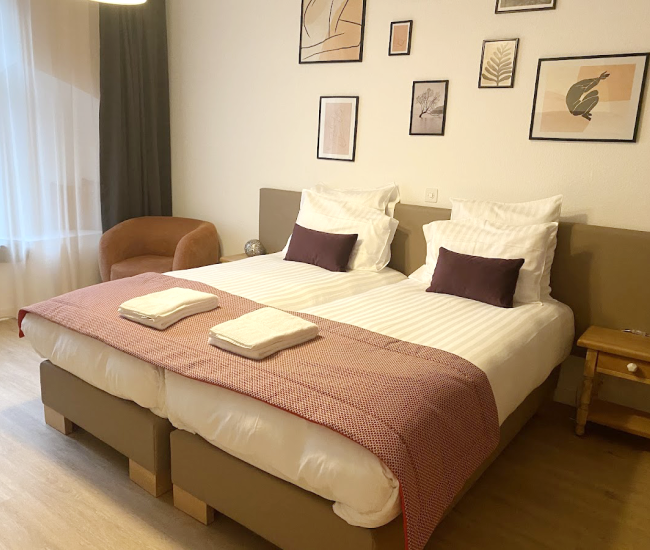 Less than 5 minutes from a freeway exit, Ollon is served by the AOMC train and the TPC buses. The Town Hall is close to parking lots and all amenities.