Hotel & Restaurant
de l'Hôtel de Ville d'Ollon
Opening hours
Monday and Tuesday
from 8:00 am to 2:00 pm
Thursday to Sunday
from 8:00 am to 9:00 pm 
for a perfect sweet/savoury combination
Two chiefs
Taken over in April 2022 by Audrey Feutren-Halgand, pastry chef, and Grégory Halgand, chef, the restaurant at the Hôtel de Ville in Ollon offers tasty brasserie cuisine in the café and on the terrace during the summer months, as well as gourmet cuisine in the dining room.
Originally from Brittany where he has kept many contacts, Gregory specializes in the preparation of ocean products that we are not often lucky enough to find on our local tables.
As for Audrey, she likes to revisit and modernize the classics of pastry making by adding a very personal note.
Image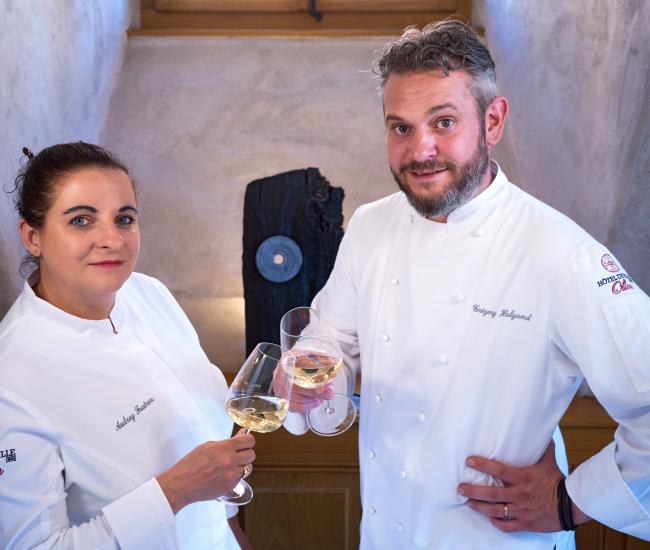 Image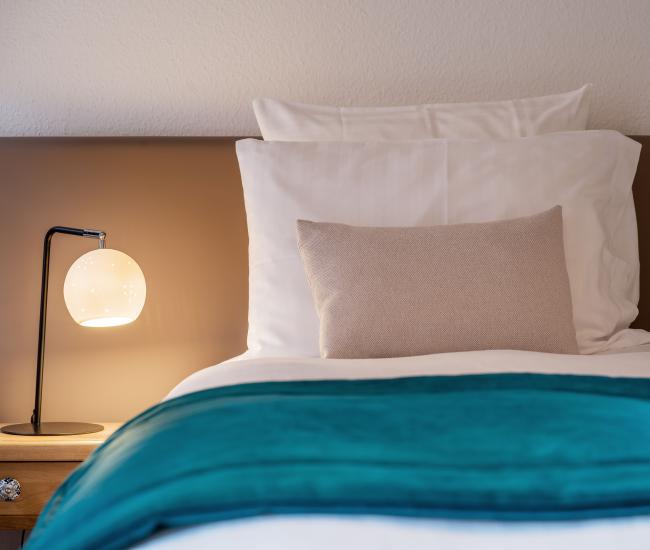 with a long hotel tradition
A historic building
Modernized, renovated and decorated with care, 6 double rooms and 1 triple room await you for an unforgettable stay.
In addition to its function as a town house, the building, whose location was designated by the authorities of the time in 1781-1782, was originally intended to accommodate guests passing through. The arcades on the first floor, where the café and the lounge are located today, were open and housed the fairground benches.
The building has undergone several transformations and interior redistributions during the last few centuries; an old kitchen fireplace and a washhouse in the large double room still bear witness to this.
The region
Between the plains and the mountains, an ideal and strategic location in the heart of the Chablais.
Image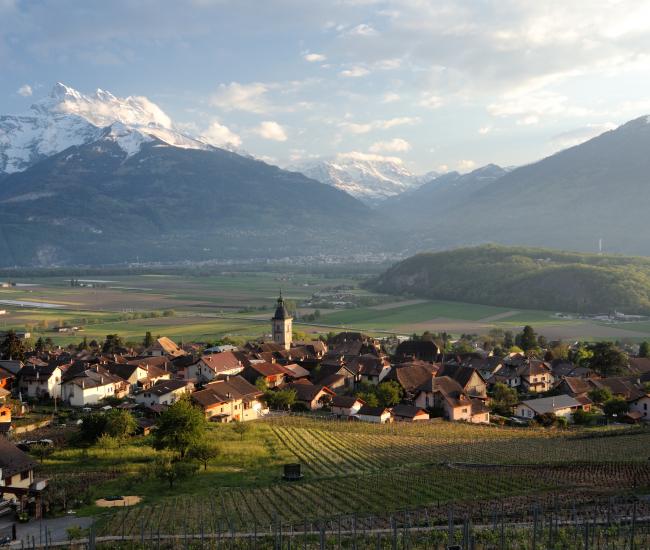 Image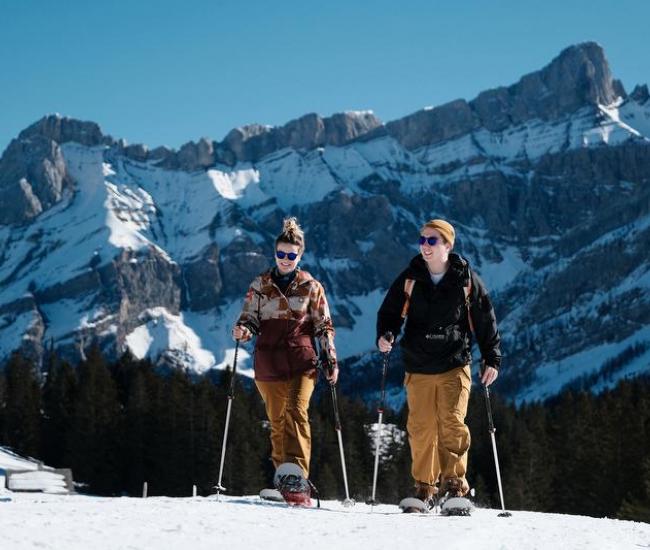 Image